In-Depth Toxicological Effects Analysis
This section provides guidance on how to perform an in-depth toxicological effects analysis. This is the process ATSDR uses to examine human exposure to a contaminant to determine if the exposure may cause health problems.
ATSDR PHAT, Tox Mini-Module (in Module 7)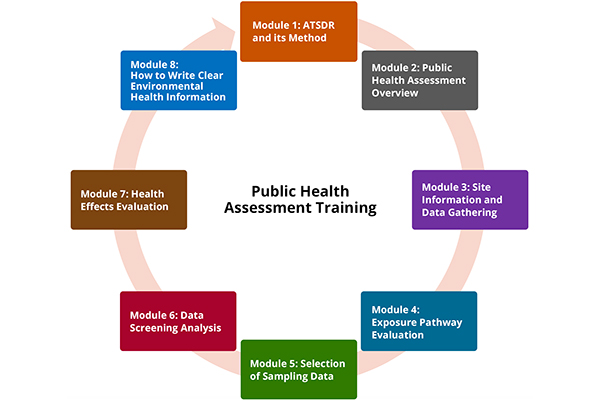 Refer to ATSDR's Public Health Assessment Training (PHAT) course. ATSDR's Tox Evaluation Mini-Module, part of Module 7, will help you learn more about toxicological effects evaluations, see case study examples, and perform case exercises.
ATSDR Toxicological Profiles
Consult ATSDR Toxicological Profiles for information on the available toxicological and epidemiological information on a substance.
Public Health Assessment Site Tool

ATSDR's Public Health Assessment Site Tool (PHAST) is a multi-purpose resource that ATSDR recommends health assessors use when preforming the PHA process. Use the PHAST CVs & Health Guidelines Module to find toxicological data on contaminants at your sites. Health assessors and those involved in the PHA process can gain access by contacting phast@cdc.gov.
Page last reviewed:
April 14, 2022